Technically, this book has been in the works for three years, though it changed a few times along the way.  Originally, the assassin's story was going to be my first venture into the Hundred Halls, but as stories have a way of morphing into other things along the development path, so too did this one change.
But I'm glad it took the long path that it did, because it allowed me to tell Aurie and Pi's story first, and make sure I had the Hundred Halls figured out before I ventured outside of the city to Varna.
It's a much stronger book now, one that both readers new to the Halls, and experienced readers will enjoy.  And check out this fantastic cover by Ravven!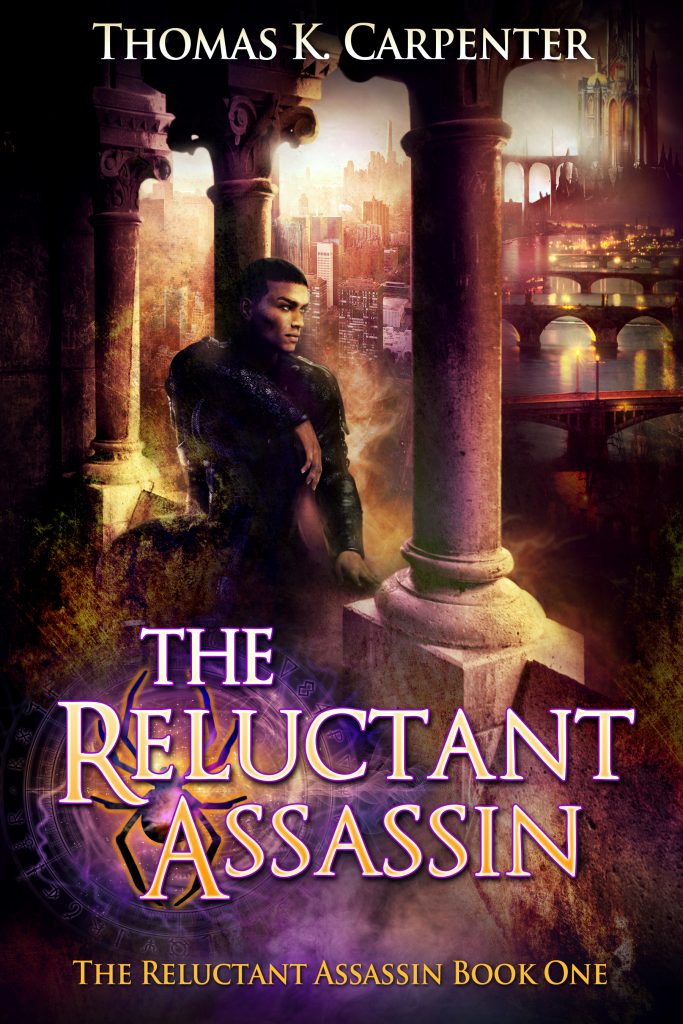 The best assassins learn their magic at the Academy of the Subtle Arts. Everyone joins for their own reasons: to give death her proper due, to acquire outrageous fortunes, or to know that history bends to their blade.
Zayn Carter joined the Academy to save his family.
In the sleepy town of Varna, an ancient evil lurks, preying on the townsfolk and keeping them enslaved by her poison. This arrangement has lasted for centuries because to kill the Lady is to guarantee the death of every man, woman, and child in the town. Faced with this impossible conundrum, Zayn vows to take down the Lady, and all that support her. He'll save his family from this horrible fate—or die trying.
Purchase The Reluctant Assassin now at Amazon for only $0.99.