Release day part deux!  Yes, it's only been a week, but I didn't want to put out the first book without having the next couple of books in the series complete, so readers wouldn't have to wait to wade into the story.
A Cauldron of Secrets, book two of The Dashkova Memoirs, is now released on Amazon.  Once again, the amazing Ravven conjured the cover right out of the books.  I can't tell you how perfect it is, but you'll understand once you read the book.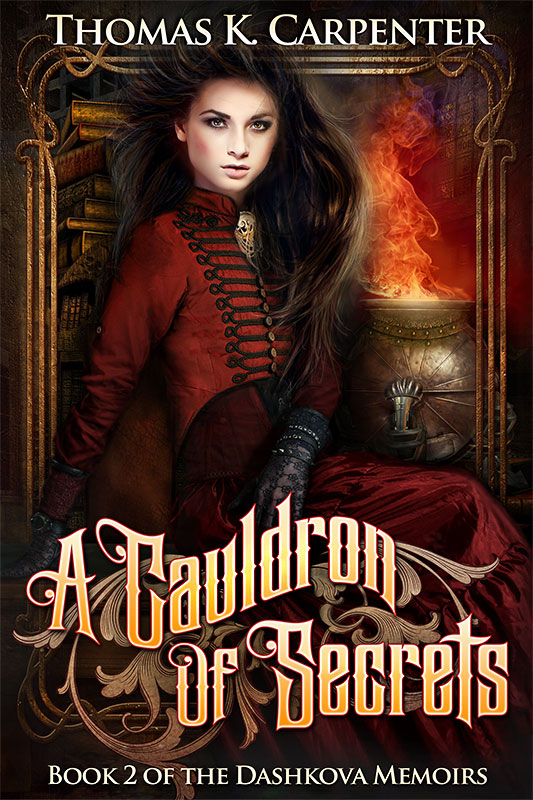 Ignorance is bliss, unless the world is out to kill you…
An investigation into a strange cauldron and a dead thief in Ben Franklin's parlor leaves Katerina Dashkova, Russian princess in exile, as the main suspect.  With her memory damaged and Ben Franklin missing, Kat must navigate the treacherous waters of American politics to solve the mystery while ominous rumblings threaten to drag the country into a new war.
A Cauldron of Secrets can be found on Amazon for only $2.99.  If you haven't read the first book, Revolutionary Magic, you can purchase it on Amazon for $0.99.
The third book in The Dashkova Memoirs, Birds of Prophecy, will be released before the end of May, followed by the fourth book, The Franklin Deception, in June.