I have a confession.  I used to daydream about the apocalypse when I was growing up.  Nothing passed the time in class like deciding what my weapon of choice would be against a horde of slavering zombies.  Or figuring out where I would make my bunker in the event of a nuclear holocaust.
My friends and I made armor out of peg board, weapons out of liberated shop wood, tennis balls, and chain, and used motorcycle helmets for head gear.  We recreated the Piers Anthony Battle Circle series which included bludgeoning each other with said weaponry.  We even burned a ring into the yard for our arena.  It was good fun.
So it was a joy to assemble this bundle about women kicking ass in the apocalypse with a group of other wonderfully talented authors.  There's just about every kind of end-of-days represented in the bundle, including my novel The Digital Sea, so you're sure to find a story you'll like.  And the cost is just right at $0.99.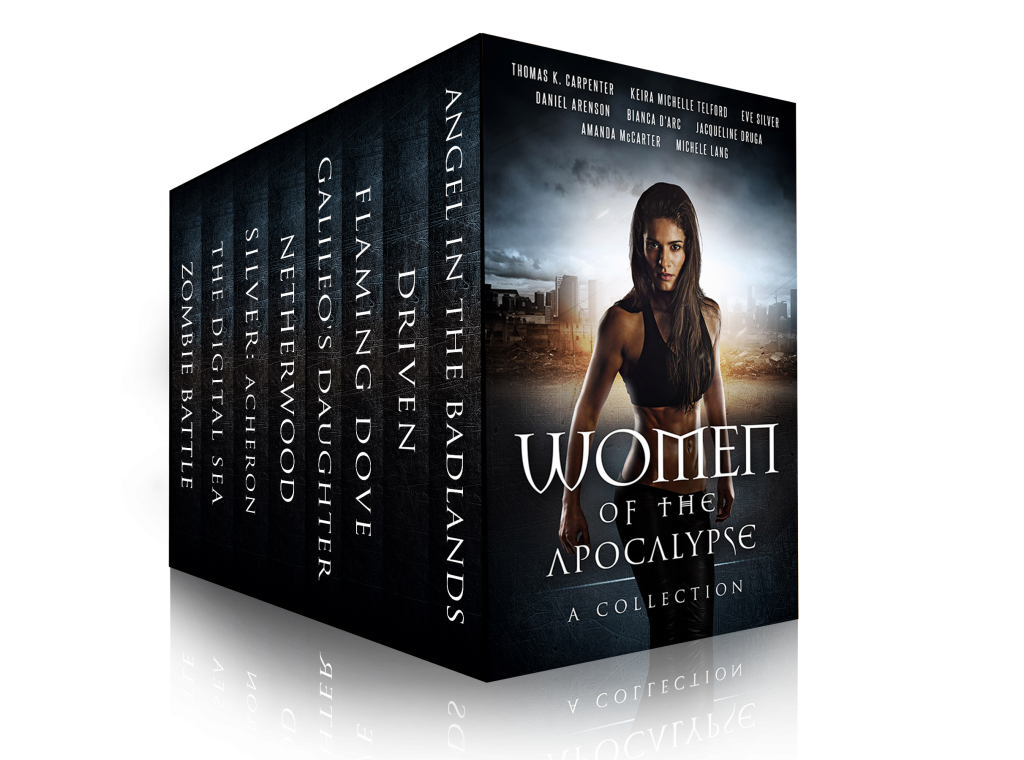 The bundle is available at these retailers: Amazon, B&N, KOBO, and iTunes for $0.99.