For this week, The Digital Sea is selling in ebook format for $0.99 across all sites.  Sales are brisk and I checked out the Amazon rank to find the book #1 in Cyberpunk!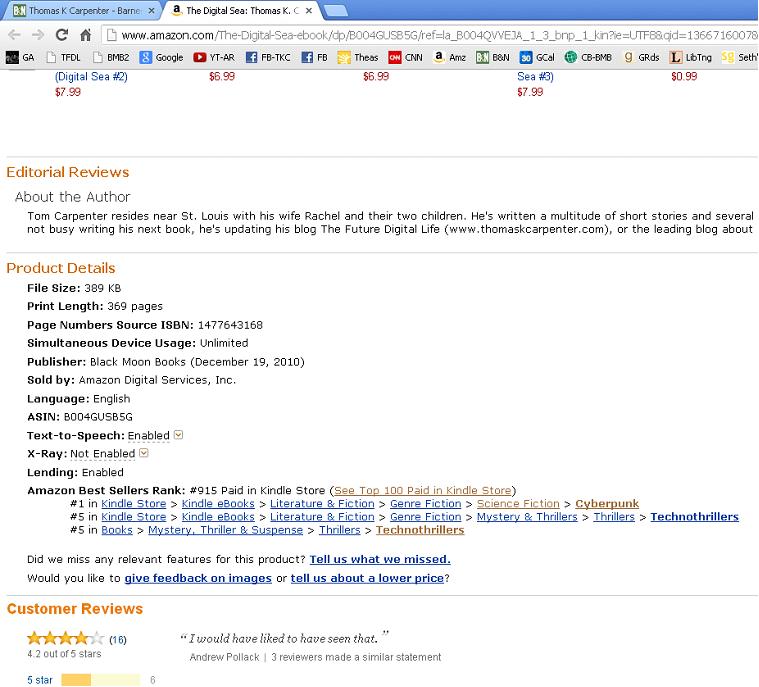 You can find the ebook on sale at Amazon, B&N, KOBO and Smashwords.
Update 6:30am on Tuesday — Still #1 in Cyberpunk, #5 in Technothrillers and #28 overall in Science Fiction.