Alexandria Duke returns to the game for another year, except this time, she must beat the unbeatable dungeon.
The Citadel of Broken Dreams was not meant to be explored. It was—as Alex was told numerous times—a trap.
But the Citadel was the last place Lily's brother had entered before he disappeared. He'd been in search of an object of power, an item created in the early years of the game, which seemed to be at the center of the disappearances.
Alex and her friends must enter a place renowned for its difficulty, a dungeon not meant to be beaten, and claim this mysterious magical item. The Citadel will test them in ways they never imagined, and to win they will be faced with a choice that will change them—and Gamemakers Online—forever.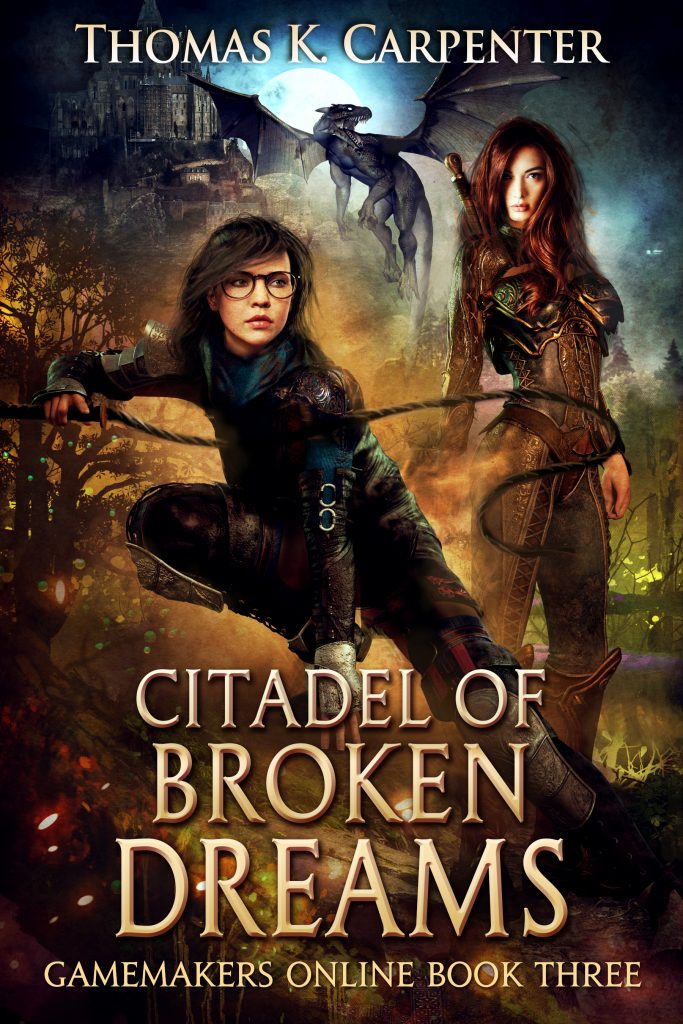 You can find the third book in the Gamemakers Online series, Citadel of Broken Dreams, on Amazon for $4.99 or free with Kindle Unlimited.