Book four in The Dashkova Memoirs is LIVE!
When Thomas Jefferson's longtime companion is murdered with dark magic, Katerina Dashkova and Ben Franklin must find the killer before the war-hungry Federalists learn the truth and use it to maneuver America into a war with Russia. Unfortunately, the unknown assassin isn't the only one causing trouble: a certain rusalka with a magical hold on Kat's future has made an impossible demand that will test her loyalty to her new country to its very limits.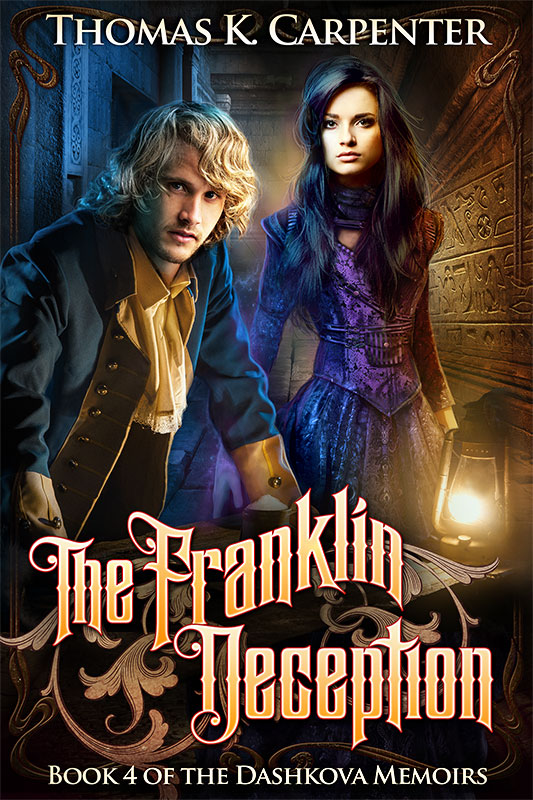 The Franklin Deception is the fourth book of The Dashkova Memoirs historical fantasy series.  Get it now on Amazon for only $4.99, or in paperback for $14.99.
Book One – Revolutionary Magic
Book Two – A Cauldron of Secrets
Book Three – Birds of Prophecy
Book five, Nightfell Games, will be released in August!